TEXT: ​​1 Sam. 10: 1-12; Ecc. 8:4
God intends to anoint us in these 21 Days of prayer with the kingly anointing and usher us into the office of a king with authority on this planet earth, to say and do things like a king.
The anointing of David and Saul are good examples of the kingly anointing. God sent Samuel to anoint Saul, an ordinary person and the effect of that kingly anointing on Saul completely transformed him into a different person.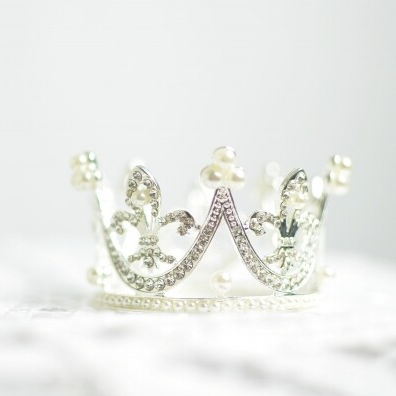 RECEIVE 15 BENEFITS OF THE KINGLY ANOINTING
1. Recover things you have lost. -​1 Sam. 10:2
2. Go forward and make progress in life. -​1 Sam. 10:3
3. Men will salute you. -​1 Sam. 10:4
4. Men will give to you (favor restored). -​1 Sam. 10:4
5. You will go to God's presence by yourself. - ​1 Sam 10:5
6. Set up for coincidental meetings. -​1 Sam 10:5
7. You shall prosper - ​1 Sam. 10:6
8. Change of status, you shall be turned into another man. -​ 1 Sam. 10:6
9. You shall be in charge of your life and purposes. -​1 Sam. 10:7
10. Another heart to handle things others can not handle. -​1 Sam. 10:9
11. Your challenges will be for your promotion. -​1 Sam. 10:11-12
12. Receiving support in life. -​1 Sam. 10 :24
13. Followers will willingly submit to you.
14. Oppositions will bow at last.
15. Self – control. -​1 Sam. 10:12
PRAYER POINTS:
1. I prophesy that I will take my position amongst the rulers of this world by the reason of the anointing.
2. I recover my wasted years in Jesus Name.
3. I reverse any damage done to my life from birth in Jesus Name.
4. I restore my original destiny as to rule and reign in the midst of my enemies in Jesus Name.
5. God restore the years the evil insects have eaten in my life.
6. My father, cause men you have ordained to bless me, to handover my blessings in Jesus Name.
7. I break loose from the curse of lateness in success and blessings.
8. I receive the mandate of Greatness.
9. I receive the kingly anointing upon my head today in Jesus Name.